If you like to give Valentine's Day gifts to everyone you care about you may end up with an extensive list of things to buy. Making decisions as to what to get each person on your list is half the battle, often the most difficult part. Once you have your list written it is just a matter of purchasing and wrapping the gifts in readiness to give to your friends and loved ones on the day.
Your Bestie at Work
Giving a gift to your best work friend is something typically done by women, rarely by men, and is usually a token gift that says "Hey, I really appreciate how fun and easy you are to work with. You are my best friend here". It doesn't need to be expensive and in fact is better to be something fun such as a coffee mug that says "Best Work Friend" or "You don't have to be crazy to work with me but it helps" or something equally funny or cute. It is more about the gesture than the actual gift, and if your best work friend is not expecting a gift from you she/he will be totally unprepared so keep the value of the gift to an amount that won't cause her/him embarrassment.
Your Bestie in Life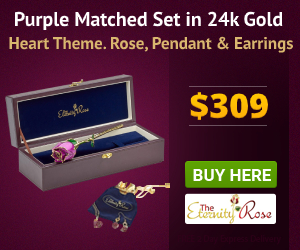 You have been through thick and thin together, you know each other's darkest secrets, you have laughed at the same jokes, shopped together, eaten together and next to your boyfriend or husband she is the one who knows you best, even better than your own mother. You want to give her something that says it all, and depending upon finances can go as expensive as you feel appropriate. Jewelry is a good choice, and you can decide whether you want to go with the Best Friends type of jewelry, something heart-shaped or just something that you know she will love because you see her wearing similar style jewelry all the time.
Your Children
If you have young children you know how they like to get all caught up in any celebratory occasion. Giving them a little gift on Valentine's Day will make them incredibly happy. It should be something small, inexpensive but beautifully wrapped with a card that tells them in no uncertain terms that you love them deeply. For girls an inexpensive necklace or bracelet will be a nice gift. Boys often don't like the sappiness of Valentine's Day so giving them chocolates is a pretty safe gift.
Your Girlfriend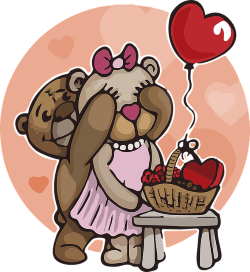 If you have been dating for a while and have declared feelings for one another a piece of heart-shaped jewelry (not a ring) will be a good choice. If you are very serious about her and have thoughts of marriage, the jewelry can include precious or semi-precious gems. If you have only been dating a short time steer clear of anything heart-shaped. Chocolates and flowers (not red roses) will be a nice gesture.
Your Wife
This is the woman with whom you are going to spend the rest of your life. She loves you, she takes care of you, she is there when you need her to be, and she is on the same life path as you. There is no limit on what you give her for Valentine's Day but one thing you must do is put a lot of thought and effort into choosing. If it is personalized, custom-made or exactly what she wants she will know that you didn't just grab the first thing that you saw in the store. The thought behind the gift is as important as the gift itself.
Your Mother
Moms are easy to buy for. She knows you love and appreciate her and so when you turn up bearing Valentine's Day gifts she will adore that you thought of her on this day traditionally for lovers to celebrate. A bunch of beautiful flowers and a box of her favorite chocolates will put a smile on her face.
Your Mother-in-Law
Despite all the stories of horrible mother-in-laws many men get along great with their wife's mother, and so it seems a natural gesture to tell her that you appreciate her entrusting you with her daughter's heart and well-being. Chocolates and flowers will be much appreciated as a gift for your mother-in-law.
Your Sisters
If you are a woman and have sisters one of the best gifts you can give them is your time. Plan to go out to dinner with them rather than buying them a gift. Having fun and talking and laughing about growing up together will give them far more joy than any material item.

Your Other Loved Ones
Chocolates and flowers are a safe bet for just about anyone else you want to spoil on Valentine's Day. If you are from a large, close-knit family it might be a wise move to buy a few extra boxes of chocolates and keep them on hand in case you forget someone.
Safe Shopping Online
With the growing trend to purchase gifts online it is imperative that you take precautions to insure your personal information is kept secure from identity theft. The first line of defense against identity theft when buying gifts online is to only purchase from a site that is secure. You can easily identify a safe site by the use of https at the beginning of the URL in the address bar of your browser. Steer clear of any sites that only show http. Most large retailers have good security measures in place to avoid being hacked.