You will want to look your best when going out to your special Valentine's day dinner with your beloved. You want to feel dressed for the occasion and to look sexy. Of course, the best accessory is your own confidence, which is sexy to any Valentine so a pair of fitted jeans showing off your curves with a fabulous top can be very sexy to your lover. If you want to surprise on a Valentine's dinner, our top tip is to be alluring, but not desperate. Here are some tips for what to wear for Valentine's day so that even if your dinner location is a surprise, you will feel comfortable in what you are wearing.


Show your sexy side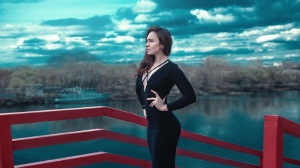 However cold it is, if you want to look sexy on a Valentine's day dinner, you do not want to be wearing a turtle neck pullover. Covering your entire body gives off the signal to your partner to keep away. Showing some skin is sexy, but do not over expose yourself. Focus on one area, on the part of your body you like best. If you have beautifully shaped legs, do not hide them under trousers, but wear a cute skirt or short dress. If you love your cleavage, then show it off in a low-cut V-neck top in a dress that falls to the knee or a pencil skirt, so that all the focus is up top. You do not want to display too much, as sexiness is best when left to the imagination.
Fitted clothes
Your clothes should not look or feel tight. You want to feel comfortable when you are out for a meal and there is nothing more off-putting to a man than a woman who is unable to enjoy her food because her clothes are too tight. Your Valentine will not care that you are in a size 10 or a size 6 dress, he will want you to look and feel happy. Also, tight clothes make you look bigger and a stuffed sausage is what you want to see on a plate, not on a chair. Wear clothes that skim your silhouette and have some stretch and you will look and feel great.
Choose your fabric
On Valentine's day you may be out for a romantic stroll before dinner or meeting up with friends and family afterwards for a drink at a local bar. You will want to wear something that suits all situations without looking over-dressed or under-styled. If this is a surprise dinner, one of the best outfits to wear should come in soft, stretchy fabrics that will flow over your figure and flatter your shape. The wrap dress is a sexy dress that suits all occasions since the wrap hugs your body and highlights your curves. Choose a shiny or sparkly fabric for that extra glitz that sends a seductive message.
Soft knits for colder nights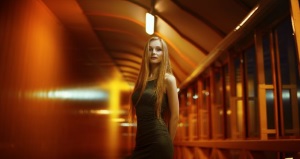 You do not have to bare skin or go for a tight fit to look alluring in other ways. For those of us in northern climes, a soft cashmere sweater, or similar soft knit makes you look sexy because it is very soft, feminine and touchable and that is very sexy to our significant others.
Add a bit of edge
A black leather jacket worn over a feminine, flirty dress is sexy. Leather has a look of power, passion, and excitement, as long as you do not wear it head to toe. Try colored leather too, for a soft, yet strong look.
Sexy accessories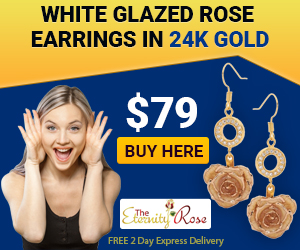 Show your wild side with tiger print shoes that will be sure to intrigue your Valentine, or perhaps an animal print clutch or scarf will have him roaring his approval. Add other flirty accessories including drop earrings, a bracelet or a long necklace that hangs near your bust can all be tantalizing. Add a little scent too, but only a little.
Cosmetics
Finish your outfit with some alluring make-up. The eyes are the mirror of the soul, so try dark smoky eye color to add a little mystery. A dark kohl liner and some smudging will make you look more passionate and playful. Keep the rest of your make-up on your lips and your cheeks soft, to keep him gazing into your eyes.
Lingerie
When looking at lingerie for after dinner, flirty sleep sets are cute and perky in red, pink and black, the traditional Valentine's day colors. Whether you go for patterns or sheer or a mix of both with a sexy polka dot pattern on sheer, is entirely up to you. A feminine racy red lace number will make you feel glamorous and he is sure to like your confidence in your choice of lingerie as he is in the lingerie itself.