Valentines Day on the 14th February has for generations been seen as an opportunity for couples in love to reconnect with each other and show their partner just how much they are loved. Valentines Day's origins date back thousands of years to the Roman era when the Lupercalia festival would be celebrated around the 14th of February. In 1415, the first known Valentines note was recorded, written by Charles the Duke of Orleans. By the 19th century, couples were commonly sending Valentines cards and their widespread manufacture began. Today there are around a billion Valentines cards sent worldwide however the special nature of the day should never be disregarded, and the opportunity should be seized upon to remind your wife or girlfriend of just how much you love and appreciate her. Finding a special present that touches her heart is one of the best ways to express your devotion, so if you are looking for Valentines Day gift ideas that inspire and impress, here are some suggestions.
Floral Valentines Day Gifts for Her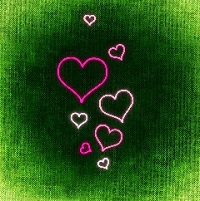 Throughout the 19th century, the giving of flowers held a deep meaning for loving couples who sent each other secret messages through the language of flowers. Choosing different blossoms would carry different meanings, and so the blooms selected for a bouquet would convey their love to their partner. The rose was especially significant, with its significance of passion, devotion and adoration, and is still one of the most popular floral gifts today. On Valentines Day giving a bouquet of roses or a single red rose is the ultimate expression of love.
Sadly, although flowers are truly glorious and beautiful, they don't last very long. After just a few days they fade and die, which may deter anyone who wants to give Valentines Day gifts that are long lasting and a memorable token of the day. A glazed or precious metal dipped Eternity Rose is the perfect solution, combining the beauty of nature with all the magnificence of a work of art. Each blossom has been hand picked while at the height of its beauty and skilfully crafted in a complex process by talented artists. Each unique bloom is presented in a stylish leather display case that is perfect for gracing any room of the home and will be treasured for many years to come.
Jewelry Gifts on Valentines Day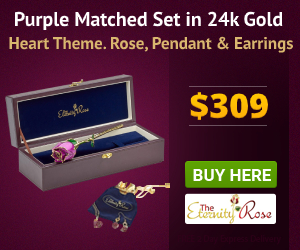 Although it may seem like one of the most obvious Valentines Day gifts that you could give, in fact jewelry is an excellent choice when you are looking for Valentines Day gifts ideas for the lady in your life. Beautiful and timeless jewelry never goes out of style and will be appreciated forever, being worn again and again over the years and every time calling you fondly to mind. Why not choose a gorgeous real natural miniature rose pendant, trimmed with purest 24 karat gold and available in a choice of five spectacular colours? Choose from a classic leaf design or a heart shaped pendant, perfect for Valentines Day. Match this stunning pendant with a pair of opulent synthetic diamond studded drop earrings in either a pretty ring or drop leaf style. There are few better ways to convey a message of appreciation and adoration to the love of your life than by surprising her with a piece of elegant jewelry that she will cherish.
Personalised Valentines Day Gifts Ideas
Personalised presents are one of the best ways to demonstrate the depths of your adoration to the love of your life. A bespoke, unique or handmade present speaks volumes about the time and effort that you have put into choosing an item that is entirely perfect for the recipient, and will truly touch her heart. She is sure to appreciate a monogrammed luxurious and comfortable bathrobe, or a pretty cushion that has been embroidered with her name, or perhaps a personal message. Of course, a photographic gift is sure to be treasured thanks to their personal nature, so why not give an engraved photograph frame bearing one of the most lovely pictures of you both together? Or make your own photo collage of happy times that you have spent together? You do not need to spend a fortune on a Valentines Day gift for your loved one, if you are short of money you could simply write your own love note or a poem that expresses the passion in your heart and frame it, or even just frame the lyrics of her favourite song. She is sure to cherish such a heartfelt and meaningful expression of your devotion.
The meaning and significance of any present you choose on Valentines Day is much more important than the amount that you spend, so be sure to take the time to find something that is not only memorable but that has a deep relevance to your wife or girlfriend.