As you've found yourself on this page we think it's safe to assume that you're the kind of man that falls into one of two categories. A boyfriend who hasn't got a clue what to buy your sweetheart for Valentine's Day, or a husband who is all out of ideas. We understand that it's not easy to be unique on such a popular holiday, and with some many options it can be difficult to know where to start. You're sure in your mind that your wife or girlfriend will want to feel special and that she deserves the best.
Some women will prefer to receive chocolates and flowers, but some may be looking for something a little different. However, the most important quality for your gift is that it shows how much you love and care about her. If you're in need of some inspiration then let's see if we can help.
Valentine gifts for her that are truly romantic
Time to share some of our romantic Valentine gifts for her that will soon have her swooning.
Plan a memorable date
A date night is something to look forward to, even if you've been together for years. Time to rekindle some of that emotion you enjoyed during the early years, because it's all too often that your daily routine will get in the way. Try and be spontaneous and make it a surprise. Send her text and let her know where you'll be and invite her over for cocktails and dinner. Or maybe arrange to meet her at the local cinema where she can watch her favorite movie.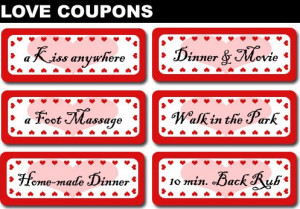 Print her some love coupons
There are places you can visit where you can download ready made coupons, but you could always have a go at printing your own. Include such things as 'kiss vouchers', breakfast in bed and a back massage coupon, and cards that clearly say why you love her. These will be the perfect way to gift her your love.
Why not try breakfast in bed?
Serving breakfast in bed to your sweetheart will make you a likely contender for husband of the year. All it takes is a few simple ingredients to make the perfect start to her Valentine's Day.
A breakfast tray
A flower – either a single red rose or a bloom from your garden
A pretty napkin – see if you can find one covered in hearts
Glass of orange juice – if you've got no responsibilities for the day make it a bucks fizz by adding champagne
A tasty cup of freshly brewed coffee
Breakfast of her choice
A magazine to read when she's finished – giving her the excuse to stay in bed for a bit longer while she catches up with the news
Plan a romantic getaway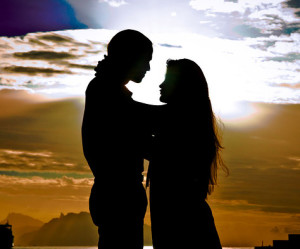 If you're looking for some great romantic destinations you've found yourself in the perfect place for some ideas.
Le Pays de la Sagouine, New Brunswick – Features an Acadian fishing village from the 1930's, reached by crossing a wooden footbridge
Quebec City, Quebec – The old part of the city has one of the most photographed buildings in North America, Fairmont le Chateau Frontenac
Auyuittuq National Park, Nunavut- This is a beautiful part of the country if you're interested in breathtaking views that include lakes formed by glacial meltwaters
Lake Louise, Alberta – This lake has a striking colour that comes from rock flour in the water due to glacial erosion
Algonquin Provincial Park, Ontario – This park is well known for its maple covered hills, granite ridges and network of attractive waterways
Juan Perez Sound & Hot Springs Island, British Columbia – Visit here for the chance to see some of Canada's wildlife including sea-lions, dolphins, whales and seals
As you can see there are lots of options if you're looking for romantic Valentine gifts for her, but there are also some interesting alternatives.
Some less expensive ways to show how much you care
If you're looking for innovative, but far less expensive, ways to show your special someone how much you care why not consider one of the following:
Gift her some time
We live in a very fast-paced world which means there is little time for sharing your feelings with all those special people, including your wife or girlfriend. Why not choose romantic Valentine's gifts for her that will free up some time for you and her to enjoy together? Make a book of gift coupons filled with jobs and favours that will be very much appreciated. It could include coupons for washing the car, walking the dog, babysitting, yard cleaning and clearing out the garage. Offer her a day of total spoiling, starting with breakfast in bed, drawing her a bath, something to read, a day for leisure activities and ending with a candlelit supper.
Share your talents
If you're blessed with a skill that your loved ones can benefit from don't be shy and share it. If you're a dab hand in the kitchen then cook up a storm, or create a book of your favourite recipes. If you are good at woodworking then a birdhouse or trinket box would be perfect gifts. If you've got the knack with crafty things then how about making some homemade bath salts or scented pot-pourri.
A jar filled with reasons you love her
Cut out lots of strips of paper and write on them the reasons why you love her. Some could be serious, some humourous, and of course some that are simply romantic. Glue them to a candy and pop them in a sweet jar.
Write your love in stars
Find some glow-in-the-dark stickers and cut out lots of star and moon shapes. Stick them on the ceiling the night before Valentine's Day and when she wakes she'll see your love written right before her eyes. Alternatively if there's still snow on the ground this year for Valentine's Day write 'I love you' using red food colouring. Or simply write it on the windows using glass paints or pens.
We hope that you find some of our ideas inspiring and are all set for the challenge. Finding romantic Valentine gifts for her isn't the easiest of challenges you'll be facing in your relationship. There is however, so much help available that with a little bit of thought and careful planning your celebration of love for each other will definitely be a hit.