We all know that Valentine's Day is the one day of the year when people who are in love show each other how much they care by giving their significant other a gift. Many couples will also go out for a romantic dinner for two or celebrate at home with a wonderful home-cooked meal. Most countries celebrate this special day for lovers in much the same way as others.
Interesting Facts That Pertain to Canada

Couples
Whether living together in much the same way as a married couple (common-law partners) or as a married couple, there are over 15 million Canadians who share a home as a couple. Considering how large Canada is that's still a significant number of people who are in a committed relationship. It is great to know that love, marriage and committed relationships are still a priority in the eyes of many.
Singles
If you are single you might think when reading about the number of couples living in Canada that there are not many people left for you to meet, but rest assured with more than 11 million single Canadians you still have a very good chance of meeting someone special. That dating pool is far from empty so don't give up hope just yet! This February 14th might just be your lucky day to meet the one you want to spend the rest of your life with.
Celebrating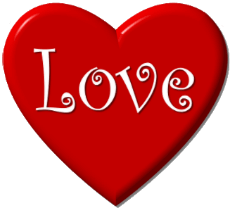 Valentine's Day is a great day for celebrating being in love, and apparently 81% of Canadians agree because that is the percentage of people living in Canada who are planning to celebrate in some way on February 14th . Here is an interesting fact that might surprise some: 52% of Canadians plan on including children and/or other family members in the celebrations!
Most Popular Love Tokens
It probably comes as no surprise that the classic love tokens are still the most popular today. Greeting cards, candy or chocolate and roses that stand out from the crowd are still top of the list for gifts given to loved ones. While gifts are typically exchanged between couples in romantic relationships a surprising 38% of those eligible single Canadians plan on celebrating by surprising loved ones with gifts. How sweet is that?
Average Cost of Love
It is true that you cannot put a price on true love but Valentine's Day gifts do come with a price tag in most cases, and the trend is to spend less. In 2007 the average amount of money spent on love tokens and gifts for February 14th was $92.30. Just 5 years later, in 2012, that amount had reduced to less than half at $37 per person. Does this mean that Canadians are becoming more frugal, or does it mean something else?
Biggest Spenders
While greeting cards, candy or chocolate, and flowers are still the classic love tokens more gets spent on particular items in one province than another. Who would have thought? Ontarians spend more money on jewelry than those living elsewhere, British Columbians like to spend their money on candy, and Quebeckers and Albertans are bigger spenders when it comes to flowers.
Looking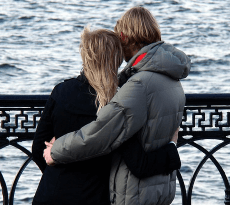 When asking single men and women whether they are hopeful of finding that special someone on Valentine's Day more men replied in the affirmative than women, but not by much. Men: 54% Women: 50%. Would be interesting to know what the statistical chances are of it happening on that specific day.
Gift Giving
Of the Canadian women aged 24 to 54 polled 80% said that they would like their Valentine's Day message delivered in person. No real surprise there, right? What might surprise you is that 2% actually preferred to receive their message either by phone call or text. Is technology impacting how people express their love to one another now?
Who Pays?
This is a question that often comes up for discussion when one partner asks the other to have dinner with them. When polled there were significant differences in opinion between men and women. 33% of women believe the man should pay, 31% believe they should split the cost, 31% believe that he pays one year and she pays the next, and only 5% believe the woman should foot the bill. Of men polled 58% believe it is the man's responsibility to pay, 21% thought it should alternate, 17% thought it would be only right to split the cost (or go Dutch), and only 4% believe the woman should pay.
Heart Warming
This may be good news for those who are struggling financially but still want to celebrate in some way on the day: 45% of men and 44% of women said that just getting to spend some quality time together was the best way they could think of to celebrate Valentine's Day, and that they preferred it over exchanging gifts. Now that is what love is all about!