Valentine's Day is most notable as being a day of romance, deep affection, gifts and expressions of love for our partners, spouses and lovers. It is a time of gushing endearments, bouquets of red roses and boxes of premium chocolate and all things heart-shaped.


All of us are loved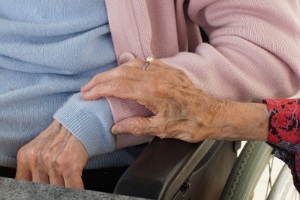 Valentine's Day can a difficult holiday to get through for those who are bereaved, divorced, separated or single. Valentine's Day should not be a day when anyone feels left out, because all of us are loved by someone and everyone, romantically loved or not, young or not so much should be able to celebrate Valentine's day, without needing to be dramatic or extravagant.
Many people have lost sight of the fact that there are different types of love in all our lives. The ancient Greeks defined different varieties of love that we all experience at some point in our lives in our connection with ourselves and with other people. The first kind of love is Eros, a passionate and intense form of love that arouses romantic and sexual feelings centred around personal infatuation and physical pleasure. This is Eros, the love most associated with Valentine's day.
Playful love
There is also ludus, or playful love, which is the affection between young lovers that comes from flirting, teasing and other feelings from the early stages of falling in love with someone. If you are boyfriend and girlfriend, but you are not sure whether he or she is forever, tickets to an upcoming concert, sporting event, or festival shows you hope to be in the picture in a few months when the event takes place.
Pragma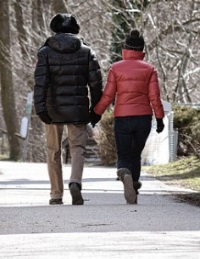 Pragma is a love that has aged, matured and developed over time. It is beyond the physical, it has transcended the casual and is a harmonious relationship formed over time. It is the love between people who have learned to make compromises, who have demonstrated patience and tolerance to make the relationship work. Valentine's day is whatever you and your significant other have decided that the day should be. Some couples give extravagant gifts, others celebrate with no cards or gifts. The choice is mutual and there is always the choice to change how you mark the day each year.
Friendship is love
Since Valentine's day is about love in all its forms, the day should be for everyone, whatever Hallmark says. Philia, or friendship, is another form of love. The ancient Greeks valued Philia far above Eros because it was considered a love between equals, without physical attraction, a type of love that is felt among friends who have endured hard times together. If you are giving a flower or a bouquet to a friend, use a flower other than a traditional rose or a mix of roses with other flowers.
Valentine's day is when you can tell others that your life is better because they are in it, but you can do this at any time of the year. These can be friends, relatives, co-workers, neighbors, teachers, favorite barista and anyone else who comes to your mind are perfect people to be your Valentines. Thank them with words and if you like, gift a few chocolates, send a card or bake a cake to share.
Affection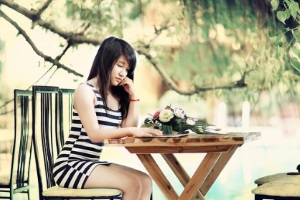 Storge is another form of love, the natural form of affection that often flows between parents and their children and among among childhood friends that is later shared as adults. Give a card, a small gift and a huge hug to children and talk about what this day is about. Set a good example for Valentine's day and it is likely they will copy you. So, accept all gifts and messages kindly, even if it may not be exactly what you wanted.
Self-love
Philautia is self-love in its healthiest form. It shares the Buddhist philosophy of "self-compassion" which is the deep understanding that only once you have the strength to love yourself and feel comfortable in your own skin, will you be able to provide love to others. On Valentine's day if you are unattached, meet up with friends. Dress up a bit, graciously accept compliments and enjoy feeling good about yourself, the feeling will flow out of you towards others.


Selfless unconditional love
The highest and most radical type of love according to the Greeks is agape, or selfless unconditional love. Agape is an unconditional love, bigger than ourselves, a boundless compassion, an infinite empathy. It is what the Buddhists describe as "universal loving kindness." It is the purest form of love that is free from desires and expectations, and loves regardless of the flaws and shortcomings of others. More connecting through smiles, compliments, and kind words cost nothing so keep sharing. The lady or man you pass at the store on the street who looks sad will appreciate this whether they are loved or not, young or not so young.
Our human hearts really are amazing and Valentine's day is the perfect way to show that they grow larger the more they give to others. Everyone should celebrate Valentine's day.