If you want your sweetheart to be amazed by incredible gifts on Valentine's day, chocolates and a bouquet may not meet the brief. To be sure she will be amazed with your Valentine's day gifts, it is best to find a present that is romantic, unique and creative. Here we have put together some ideas to save you trudging through busy stores in search of the best Valentine's day gifts to amaze your girl.
3d printing pen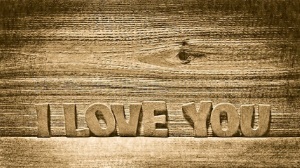 The 3D Printing Pen is the latest technology in 3D printing. A perfect gift for your creative Valentine, the 3D pen allows you to create freestyle or pre-designed 3D objects with plastic that heats up and then cools to a solid shape. Wonderful for anyone interested in 3D creation, whether they a novice or expert. The only limit of the 3D drawing is your loved one's imagination, whether your sweetheart creates amazing art or functional pieces.
Kinetic copper wind sculpture with dancing willow leaves
With the summer coming up, what better gift for your sweetheart for when she lounges in the garden catching the sun than an unusual sculpture that dances in the breeze. Made from pure copper and brass a kinetic copper wind sculpture sends delicate willow leaves spinning. This will be the best lawn decoration in your neighbourhood and one of the most incredible gifts ever for Valentine's day.
Roses that will last for eternity
A single stem red rose is the epitome of Valentine's day gifts. Choose an everlasting rose together with a matching pendant and earring set and she will be amazed at the unique and creative beauty of a natural rose bud glazed and trimmed in 24 karat gold with the stem and leaves also coated with 24 karat gold. All of this is done with skill and astonishing attention to detail.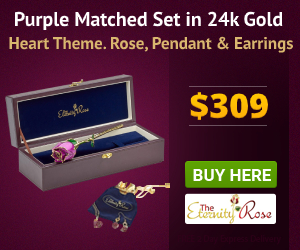 A matched set includes a pendant and earrings in with the glazed rose, all presented in a stunning velvet-lined leather display case. The pendant is made with natural red miniature rose petals, also glazed and trimmed in 24 karat gold and includes an elegant multi-link chain dipped in 24 karat gold. The pendant itself is designed in the shape of a heart and is also encrusted with twenty-one beautiful synthetic diamonds. The drop earrings feature rose buds, hand-crafted from natural rose petals are also glazed and trimmed on the edges with 24 karat gold. A gold ring is also included on the earrings, which is encrusted with a total of sixteen synthetic diamonds.
Giant check cashmere scarf
Every fashionista will know that a giant check scarf is the 'must have' for the chill spring nights. Her neck and shoulders will stay warm under the comfort of 100 percent cashmere, and whilst these scarves can be found at most stores, your beloved would be amazed by a special Burberry giant check cashmere scarf in the signature check pattern which will add a touch of luxury to any outfit. It is also a classic design that will never go out of fashion.
Faux fur heated throw
Everyone loves a cozy blanket or throw, especially during the cooler nights of spring. A special faux fur throw is perfect for snuggling up together. You can buy a throw with warming settings so you can be very cozy, at a consistent warmth. A heated throw is also perfect for any time of the year when she is feeling unwell. Alternatively, consider a soft electric fleece wrap with hand-warming pockets for those with cold hands, warm hearts.
Portrait personalized stationary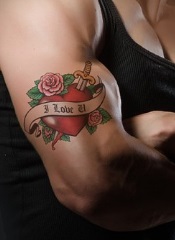 The age of writing letters is not in the past. There is nothing that comes close to the meaning in a note to someone in their own handwriting. For many women, one of the most romantic Valentine's day gifts they receive is a message of love, written in their lover's own hand, declaring their unique love, devotion, gratitude and appreciation. For a Valentine's gift that is totally unique and thoughtful, create a set of personalized stationary for your sweetheart. You can create a custom portrait and have a company online create some personalized stationary that is unique to your sweetheart and she will be amazed.


Joy of zentangle
Zentangle, if you do not yet know, is a drawing design that is both fun and unique. Zentangle is designed to increase creativity, focus and well being though coloring, but it does not have to be just another adult coloring book. Zentangle can lead you through a series of unique and brain-twisting exercises, each specifically designed to accomplish something different in your brain. What you end up with could be a work of art for your sweetheart to frame and hang in your home. If you know your Valentine is already keen on Zentangle, book your beloved a Zentangle creative course. Add some extra high quality, acid-free paper and good pens so that her art can be long-lasting. Your darling will be amazed at your faith in her creativity and will also have a lot of fun too.